Finally! A Semi-Comprehensive Review of ARDMS Study Sources
Studying for an ARDMS registry?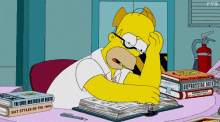 Whether it's the first SPI, your first registry, or an addition to your skillset, studying and prepping for a registry exam is always stressful. Where do you start? Which resources, study guides, and practice exams are the best ones?
I've used my own experience, as well as the input of a few friends, to put together a semi-comprehensive list of ARDMS study resources. Of course I don't know it all, and if I've missed something, I would love your additional tips in the comments!
Note: Please keep in mind that the registry exams I have taken are SPI, abdomen, RVT, OB/GYN, and breast. My personal opinions are in reference to their use in preparing for those exams.
Now, without further ado....
The Semi-Comprehensive List of ARDMS Study Resources
Click the titles for links to the sites


Edelman/X-Zone - 4.8 stars
Edelman is the clear winner of the registry preparation. If you have the opportunity to attend an Edelman conference, it will come with a study book, and they will cover the entire thing during the conference. The books are excellent in covering enough material for each registry so that you will not feel unprepared while taking the exam, but not too much extra information to make you feel overwhelmed while studying. Of course, attending an entire conference is not an inexpensive or always feasible option. Even if you are unable to attend the conference, if you are able to obtain the book itself, it is an invaluable resource in feeling comfortable with what material to expect on the exam. I would mostly credit Edelman for my RVT score.
Davies - 3.7 stars
Davies review books are very informative and easy to understand. Personally, I loved the question books which give example questions about each topic. The way things are explained and categorized make it easy to comprehend and remember when taking the test and beyond. For me, I loved the fact that they had such a huge amount of practice questions. The way I study is that I go through as many practice questions as I can find, and make notes of things I don't know along the way. Then I look each one up and make sure I understand those concepts before taking the test.
Keep in mind that studying for registries should never be about memorizing facts. In order to be successful in ultrasound, you need to be able to fully comprehend concepts surrounding your ultrasounds and everything surrounding it. I cannot stress this enough: Please understand what you're doing and WHY. Do not just rote scan exactly what your facility requires in the protocol without fully understanding the what and the why. This profession requires common sense and independent judgment for the benefit of the patient. Okay soapbox rant over.
Ultrasound Registry Review (URR) - 4 stars
Ultrasound Registry Review seems to be the master of mixed reviews. I've heard a combination of "absolutely worth it" and "don't even bother thinking about it". For me, my experience with URR is based on exam, but there is one fact that is maintained across the board for URR. This fact is that it has too much information on it and will over-prepare you if you can get through it all. This is both good and bad. On the one hand, if you truly know all the information in URR well, that will include the information for the exam. However, cramming too much extra information in your brain may cause you to forget the vital information. For me, URR was especially helpful for the abdomen registry. For RVT, I felt it was far too much information and it was hard to focus on what was important. Like I said, Edelman was the champion for RVT preparation.
Exam Refresh (for SPI) - 3.8 stars
ExamRefresh is a little-known but very helpful source. They offer YouTube videos (click here), but they also sell bonus material such as lessons on each physics subject, flash cards, and practice quizzes. Often the access includes abdomen and OB/GYN study materials as well (which I saved to an old computer and promptly lost, so I can't speak to the usefulness of those). For me, any SPI prep I could find was helpful. But, for a budget, the free YouTube videos were a great way to break down subjects I was having a hard time comprehending. They help to teach the topics in a simpler way, rather than just test what you should already know.
ARDMS Practice Quizzes - 4.1 stars
ARDMS practice quizzes are a great way to judge how much you know and what you need to work on; it's also helpful to review the website to make sure you understand the breakdown of the test and how the hotspot questions work. That said, my only complaint about the practice quizzes made by the test-givers themselves is that there is a limited amount of questions for what you pay. Great resource to see where you stand if you don't mind the cost.
SDMS Registry Review - 4.5 stars (limited reviews)
SDMS Registry is one of two resources I personally have no experience with. Based on what I've heard, it's a great resource, but a pricey one. Of course anything from SDMS would be a great resource and they definitely have a clue as to what needs to be focused on for the exams. If you're really nervous and have a lot to catch up on to prepare for your exam, it may be worth the splurge (better than retaking the exam!). If you are unable to get to an Edelman conference or get your hands on his conference book, SDMS registry review would be a good second choice for the money.
R&A Blue SonoWorlds - 4 stars (limited reviews)
I included this resource even though I know the very least about it, but I wanted this to be as comprehensive a list as I could come up with. Our very own Daryan brought this one to my attention, so I did some looking. This program includes vascular and MSK training and preparation. The things that most piqued my interest were the video lectures and clinical scanning workshops they offer. For me, hands-on scanning and being thrown into the scenario in real life is the best way to learn. As I mentioned in my previous blog, a lot of my breast ultrasound experience and knowledge came from firsthand work in a breast center. I gained that experience before I even took my breast registry exam, and it made a huge difference in how I felt preparing the that exam. Daryan gave this resource 4 stars, and it looks like a great option to me. Maybe she can give us some further insight....


Hello everyone, Daryan here.
I used this resource a few times when I was starting to review for the registries. Alain Fernandez, the owner, hosted some free live webinars, and they were truly so informative and helpful. What I love about R&A is that they provide a wide variety of resources: online self-paced courses, live webinars, scanning workshops, and more. What makes them stand out even more, is their amazing MSK Registry Review and MSK Training. MSK is becoming more and more popular in the ultrasound profession. However, there really aren't a lot of resources available to learn MSK, which is why this course truly makes them stand out from the crowd.
In addition to these study programs, use your textbooks, Google, Khan Academy, or any other academic resource you can think of to simplify concepts for yourself. If you gain a complete understanding, you will do better on the test than if you memorize. You will also feel more confident in your sonography future. Don't forget to relax! Take the day before the test to calm your brain. Maybe look over some pictures (I recommend googling pathology pictures, but definitely make sure you're looking at the right image if you're using it to study), but don't overdo it. Don't cram before the test. Give yourself plenty of time to relearn if you need to and really grasp what they're trying to teach you. I promise it will benefit you in the end, and not just to pass one exam. This is information you will carry with you through your career, so you want to study to learn.
Don't let yourself get discouraged, you can do it! Good luck sonographers!!!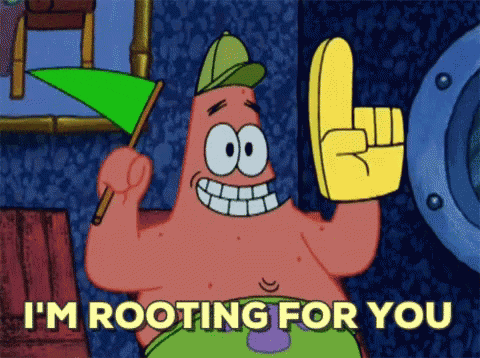 ~Jordyn